Elizabeth Derpogosian – Surgical Coordinator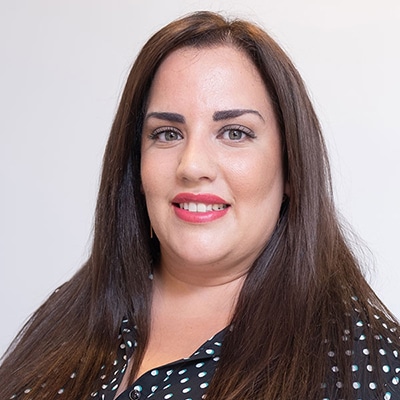 Elizabeth was born and raised in Glyfada, a southern suburb of Athens, Greece. She studied Sociology at the Panteion University of Social and Political Sciences in Athens, specializing in criminology. During her studies, she has attended seminars in psychology, special education and linguistics and took part in conferences held in Greece and other European countries such as France and England, on combating domestic violence against women and the establishment of human rights in third world countries.

She has worked for several years with children with learning difficulties, providing assistance in their daily study as well as in the development of their speech and expression.

Elizabeth, in addition to Greek, which is her native language, speaks English and French. In 2017, she got married to her College Sweetheart and they moved to New York a year later, where they now live and work permanently. Elizabeth, as the surgical coordinator at Metro Eye MD, is dedicated to helping patients before and after their eye procedures, providing information on the entire process so patients know what to expect, guiding them step by step through each phase and making sure that their experience will be as enjoyable and stress-free as possible.

In her free time, Elizabeth enjoys reading books and going on outings with her husband. Her dream is to travel to as many countries in the world as she can.