Lasik in NYC, NY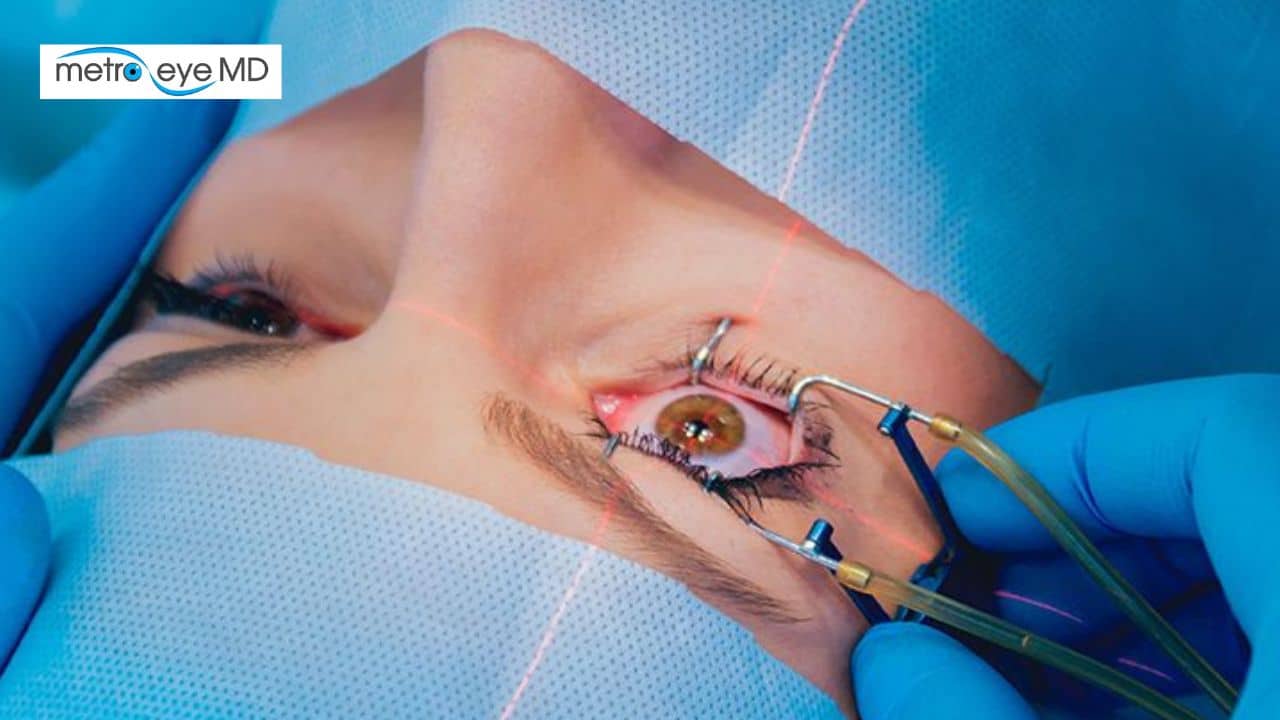 Lasik in NYC, New York
Metro Eye MD is New York City's trusted destination for Lasik treatment. The team of eye specialists at Metro Eye MD uses advanced technology to provide safe and effective Lasik for patients. We're NYC's leading clinic for Lasik dedicated to helping you achieve a clear vision backed by years of experience in the eye care industry.
Are you ready to say goodbye to glasses and contacts and experience the freedom of perfect vision? Look no further! Metro Eye MD is your trusted partner for LASIK in NYC, NY.
Meet NYC's Leading Lasik Experts
At Metro Eye MD, our dedicated team of highly skilled ophthalmologists brings years of experience and expertise to every LASIK procedure. Our doctors, DR. NICHOLAS NISSIRIOS and DR. POOJA MAHADEV have served countless lives by providing the best vision correction with our Lasik eye surgery treatment in NYC area. We're committed to adhering to the highest standards of patient care and aim to enhance your vision.
Our specialists are here to guide you through your Lasik journey, ensuring your comfort, safety, and exceptional results. Trust Metro Eye MD for LASIK in New York and experience the world clearly with your naked eyes.
Why Choose Metro Eye MD For Lasik in New York?
At Metro Eye MD New York, our doctors know your vision is priceless. Our renowned LASIK clinic in New York is equipped with the latest equipment and technology and staffed by a team of experienced and compassionate doctors dedicated to giving you the best Lasik treatment. With our expertise and commitment to safety, you can trust us with your Lasik in NYC and embark on a vision correction journey.

Benefits of LASIK in New York At Metro EYE MD
Clear Vision
Freedom from Glasses and Contacts
Quick and Precise Procedure
Experienced Surgeons
Personalized Care
Conveniently Located
SCHEDULE AN APPOINTMENT FOR LASIK IN NYC TODAY!
Book your Lasik appointment now and embark on your journey to a better vision. Learn more about LASIK at Metro Eye MD, please click here to schedule an appointment or call us at (718) 423-2020. We have clinics in Bayside and Astoria in New York.