Laser Eye Surgery in New York, NY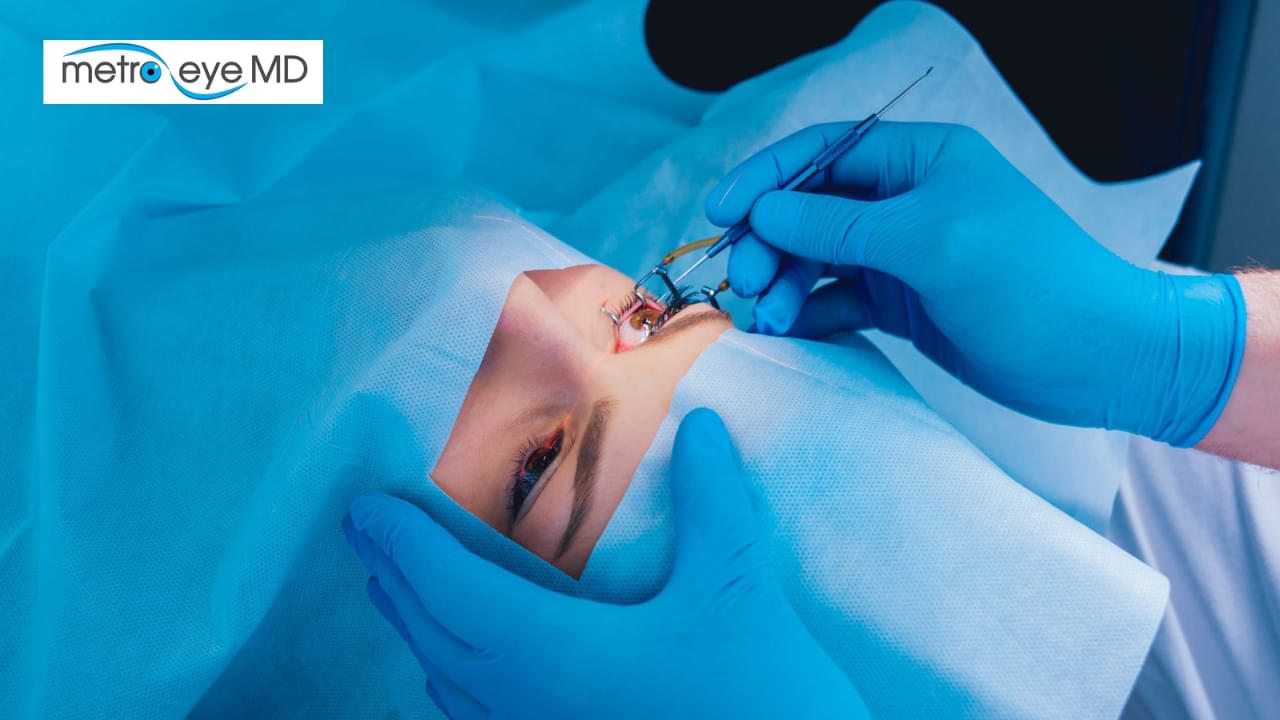 Laser Eye Surgery in New York, NY
Are you ready to experience the world with newfound clarity? Look no further than Metro Eye MD, the leading laser eye surgery clinic serving NYC patients with a proven track record of successful surgeries and countless satisfied patients. Our laser eye surgery in NYC involves the use of advanced technology to provide you with precise and effective results.
Professional Laser Eye Surgery Practitioners in NYC
At Metro Eye MD, we are a team of leading laser eye surgery practitioners in NYC dedicated to helping our patients achieve clear vision and a life free from glasses or contact lenses. Our surgeons, DR. NICHOLAS NISSIRIOS and DR. POOJA MAHADEV have years of experience in performing successful laser eye surgeries.
Do you have any questions about our laser eye surgery treatment? Get in touch with our specialists in New York City today!
Why Choose Metro Eye MD For Laser Eye Surgery in New York?
We provide top-notch laser eye surgery services in NYC and follow a personalized approach that sets us apart. We're one of the top-rated Lasik providers in New York, please check some reviews by our patients. Here's why you should choose us:
Renowned Expertise: Our skilled surgeons have performed thousands of successful laser eye surgeries, using the latest technology and techniques.
Personalized Care: Our personalized laser eye treatment plans address your specific vision goals and eye health.
Advanced Technology: Metro Eye MD is equipped with the best laser systems that ensure precision, safety, and successful outcomes.
Location Convenience: Our NYC laser eye surgery clinics are located right near you in Bayside, NY, and Astoria, NY where we offer easy accessibility and a high-quality service commitment to your eye care journey.
Exceptional Results: Join the ranks of the patients we've helped, who now enjoy life to the fullest with a clear, unaided vision.
SCHEDULE AN APPOINTMENT FOR YOUR LASER EYE SURGERY IN NEW YORK TODAY!
Schedule your consultation today and take the first step towards a clearer tomorrow. Our laser eye surgery experts will conduct the necessary eye assessments to determine the most suitable procedure for your eye care needs!
You can contact us by filling out our contact form, schedule an appointment with our New York Laser Eye Surgery specialists, or call us at (718) 423-2020 in case you have any questions. Don't miss out – schedule now!